How Covid-19 Has Changed Sports All Around The World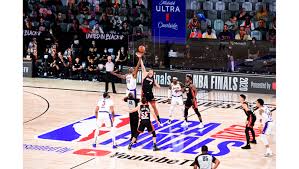 Covid-19 changed everyone's lives in many ways, but the way it changed sports is very different than others. Covid-19 hit the U.S. and many leagues around the country weren't worried, the NFL was in the offseason, the NBA kept their games going on, MLB was getting ready to start soon, the soccer leagues were not really worried as well. But soon they would all care and truly know how serious this virus was.
The NBA wasn't worried until one of their players got it. Rudy Gobert the center for the Utah Jazz tested positive, his teammate Donovan Mitchell, and other NBA players started getting a positive test and soon the season was postponed. The NBA soon made a plan that the NBA would continue at Disney World in the "bubble". The players would live there and wouldn't be able to leave, so the NBA finished their season there and moved on in the offseason. Two months later, present-day the NBA has started the new season with rules and regulations for both teams and players. If the team or players break any rules they will be fined. The NBA has not allowed fans in the arenas yet as they are still waiting for the vaccine.
The MLB was a different story, they hadn't started yet, but did start their season late playing only 60 games instead of their usual 100+, they also did not allow fans in the stands until the World Series in Arlington, Texas. As the LA Dodgers Beat The Atlanta Braves, that ended the MLB season as they completed a season of their own.
The NFL and Soccer leagues around the world are also going on as well, yes some players have gotten the virus, so what every league is doing, is putting them in a 14-day quarantine, the NFL has gone on for the last 3 months as they are now in the playoffs and from the looks of it, we will be seeing a championship for the NFL as well. The NFL started the first 3 weeks with no fans, the teams were to do as they pleased, there are teams who allowed fans as soon as they could like the Dallas Cowboys and Cleveland Browns the there are teams like the Seattle Seahawks and New Orleans Saints who still don't allow any fans in their stadiums.  Soccer Leagues around the world have taken precaution allowing no fans as they try to recover from this virus, the MLS was also able to crown as U.S. soccer champion.
Covid-19 hit sports in a very difficult way, fans had no sports for months and were very bored without them, but the leagues and sports that we love were able to find a way to broadcast and entertain us with the players and teams we love to watch every week.