Seniors Affected by COVID-19
Seniors from Los Fresnos High School have been affected by the worldwide pandemic. Here is an inside scoop of what two students are experiencing.
Covid-19 a virus that has been spread worldwide has taken away the once in a lifetime experience of being a senior. Many students from all across the world have been given the option of doing online schooling or returning back to campus. Many Seniors have decided to do online schooling, to prevent themselves from catching the virus.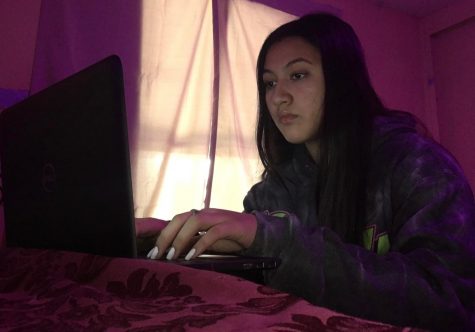 Leticia Jimenez a student at Los Fresnos High School is one of the many Seniors who have been impacted their last year of high school due to the Covid-19 Pandemic. "This school year has been different and quite challenging for me. At first, it seemed almost impossible to learn and get all of my assignments done, but weeks into school it has slowly become a little simpler. I feel like it takes motivation and dedication to be able to be successful in online learning." Senior Leticia Jimenez stated. She feels disappointed that she will not be part of volunteer opportunities, attend football games, or any other school-related activities that she'd only enjoy her senior year. When asked if it was her choice to attend school Leticia said, "I took the choice to do online because I knew that it was the safest decision to make. My mother thought the same and agreed with my decision." Even though Miss Jimenez will not be able to attend in-person school her senior year; she believes online schooling is the safest alternative during this global pandemic. Leticia Jimenez gets to keep her education and those she loves safe.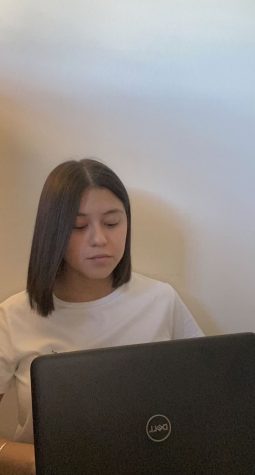 Alexia Hernandez another Senior from Los Fresnos High School who is facing the same difficulties as every other student. "This school year does and has affected my learning. I still understand the concept my teachers are teaching me but I am more of a hands-on learner." Senior Alexia Hernandez said when asked if the pandemic has affected her from learning.  Even though she is not able to attend school she has found this school year to be the easiest. Alexia feels that this school year has been easy for her because she does not have to wake up early in the morning and get ready for school. That she hasn't been assigned a lot of work compared to previous years.
Many seniors will not be able to enjoy their last year of high school due to the pandemic. All we can do is try social distancing to keep us and everyone around us safe from the virus.