CONCERNS ERUPT AFTER WATCHING PRESIDENTIAL DEBATE
"What a dark event we have just witnessed."-review of first presidential debate by MSNBC anchor Brian Williams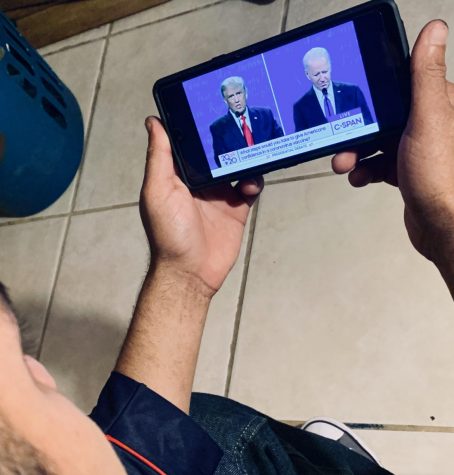 The first Presidential Debate between President Donald Trump and Vice President Joe Biden was located in Samson Pavilion of the Health Education Campus on September 26, 2020. The last Presidential Debate was located at Belmont University in Nashville, Tennessee on October 22, 2020.
In the first Presidential Debate, there seemed to be multiple interruptions from both candidates that made it hard for citizens to understand what the candidates were stating. A Presidential Debate is meant to be informative so the American people can develop their views and vote appropriately. However, based on the interviews I've conducted, it seems as though the first Presidential Debate was particularly uninformative. When I conducted my interviews I asked some citizens which debate seemed to give more information to which they responded "the last one." When I asked why wasn't the first Presidential Debate as informative as the last, Roberto Silvana responded with "Well, in the first debate the candidates would continuously interrupt each other and would evade questions which made it challenging to depict any information."
When asked about the election some voters responded saying "I'm scared for the country's well-being when the candidates act like children." These Americans really couldn't believe their eyes when they watched this debate. Ernie Alarcon stated," It looked as though two children were bickering."
Election Day is on November 3rd, please make sure to vote. If you can't vote please make sure those around you do so and are well informed when it comes to researching about politics, make sure the sources are reliable, and remember, voting determines our future.