In The Summertime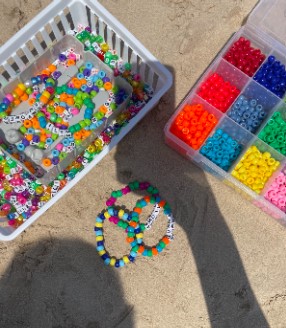 School is wrapping up and summer is just a few days away. I know most people are excited and thrilled to be out for the break, however some people may not know what to do for these next couple of months. Here are 10 ideas of what you could do for the summer vacation that are near Los Fresnos.
1. Beach 
Take the opportunity to go to the beach this summer. Spend time in the water, build sandcastles, or even take a try at parasailing. Because we live so close to the beach, we should take advantage!
2. Lasertag
Bobz World in Los Fresnos and the Main Event in Pharr are the nearest Lasertag spots. This would be a fun place to hang out with friends or family members.
3. Rollerblading 
Some great places to go for rollerblading are Xtreme Skating Rink in San Benito or Hot Skating Roller Rink 
4. Thrift shopping 
Located in Brownsville, Los Fresnos, and South Padre, there are numerous thrift stores. 
There are Goodwill, Texas Thrift, Valley Thrift & More, Family Thrift Center, and .99 cents Thrift Store. 
5. Go-karting 
The most popular place to go for go-karting is Gravity Park located at South Padre Island. Times vary, however usually the times range from 7pm to 12am. 
6. Farmer's market 
The Brownsville Farmers Market is open every Saturday from 9am to 12 pm and is located in downtown Brownsville. They have a variety of items, ranging from vegetables, plants, and flowers to jewelry, clothing, foods, and baked goods. 
7. Baking
Options you can bake are cookies, cakes, cupcakes, and even brownies. Also, if you want to make cold summer treats because of the hot weather during the season, you can make popsicles or ice cream sundaes.
8. Zoo 
The Gladys Porter Zoo is located in downtown Brownsville right next to the Farmer's Market. Get a chance to look at the new exhibits and  appreciate the wildlife Gladys has to offer.
9. Picnic 
You can do this pretty much anywhere. If you want to do this by yourself or with a group of friends is up to you. Some food options individuals usually take to picnics is fruit, sandwiches, cake, or even pizza. 
10. Minigolf 
Locations to play Mini Golf nearby are Island Park Fun at South Padre, Bobz World in Los Fresnos, and Gravity Park, which is also at SPI.