CNA Program Gives Seniors an Opportunity to Start Their Career Journey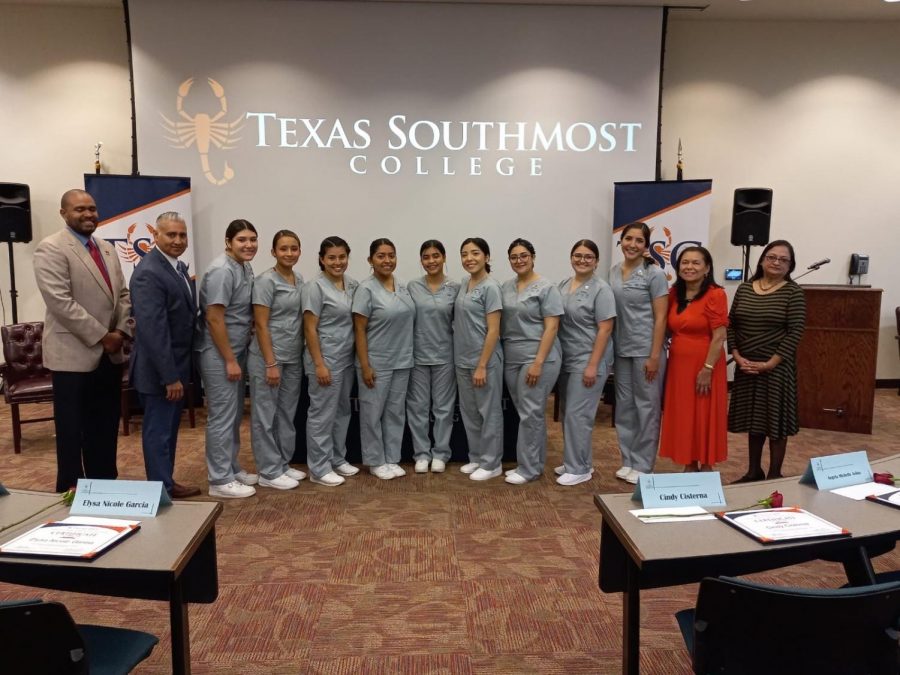 Los Fresnos Consolidated Independent School District offers a CTE program through Los Fresnos High School that allows students to pursue certifications in many different fields. 
One of the programs offered is the CNA Certification (Certified Nursing Assistant). This CNA certification is linked with Texas Southmost College (TSC) and students in the program take the course at TSC. This program consists of learning everything there is to know about becoming a Nursing Assistant and earning the hours required in order to get the certification.
For several months, students travel to TSC in order to take the class, then clinical hours are required in order to complete the class. These students travel with transportation provided to a local hospital as well as a local nursing home. These students get to earn first-hand experience from other actual CNAs working at the clinical locations. 
Senior Laura Acuna thinks her experience in the class has been valuable.
"It gave me a view of what the nursing career would look like,"  Acuna said.
 As students get to learn directly from CNA's working, they get the opportunity to experience what it would be like once students earn their certification and get a job in that career if they choose to. 
"I plan to continue working as a CNA to pay for school while I study for my main goal of becoming an otolaryngologist," senior Mairin Pazos said.
 The certification requires 48 hours of clinical experience in order to take the exam. At the hospital and nursing home, students are given the chance to help patients/residents with assisting them to the restroom, taking vital signs, positioning residents, feeding, and much more. 
"It definitely is a learning experience. It helps to get real practice instead of working with a mannequin," senior Elysa Garcia said.
Once students receive their certification when they pass the exam, they will be able to work as CNAs and continue their education further up as they attend university. 
"I plan to attend Texas A&M College Station and major in biology in hopes of being an orthodontist," senior Vryanna Alanis said.
This program gives many opportunities to students that apply to be in the program to expand their knowledge. 
"This program is a good introduction to the many skills needed to be successful in the medical field," Pazos said.