CTE Teacher Receives New Screen Printing Equipment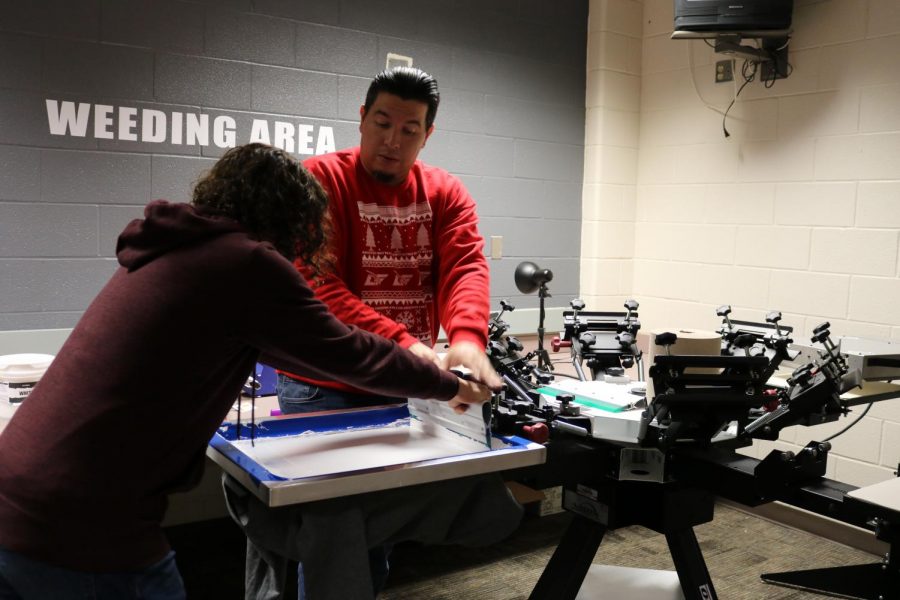 Los Fresnos High School CTE graphic design and illustration teacher Ivan Hernandez recently received new screen printing equipment for his classes through the CTE department.
Among the new equipment he received is a 6 colored press, which will allow him to print with more color, a conveyor dryer, which cures prints, a flash cure, an exposure unit, and a washout booth.
"With all of the new equipment, I want to teach my students how to screen print and run a shop and eventually, with all of the skills they've learned in the class, compete in a SkillsUSA competition," Hernandez said.
Not only will the new equipment be used for his classes, but the school will be allowed to use the equipment too.
"Eventually, I want to use the screen printing equipment for school services such as making shirts for band, football, and other school activities," Hernandez said.
Hernandez has been teaching for 17 years and for four years at LFHS. Before teaching graphic design and illustration, he taught art.