The Hottest New Spot for Brunch and Coffee
March 4, 2021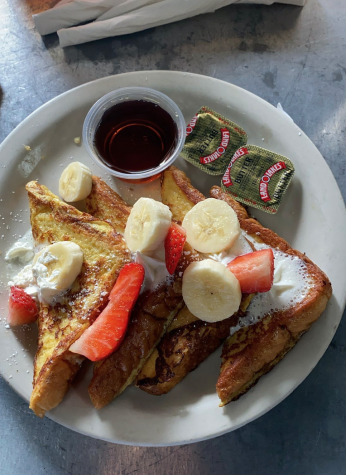 Great New Find
Living in the Rio Grande Valley, there are some amazing restaurants. The Grapevine Café is one of the newest hottest spots to eat and drink. It can be located at 100 Swordfish St, South Padre Island, TX 78597. They are at the corner of the plaza. Every day they are open from 7:30 a.m. to 3 p.m. Like most cafes on the island, they close earlier than normal restaurants.
Credibility 
When asking why you should listen to this review, think about asking locals who know where the best restaurants and cafes are.  Local opinions matter when talking about the restaurants in that area. It brings the community together and encourages us to try new restaurants. As someone with no personal connection to the cafe, my review is unbiased and based solely on the performance of my meal.
Overview
At the Grapevine Café, their breakfast prices range from 5 to 10 dollars with additional charges depending on toppings, their lunch menu ranges from 3 to 5 dollars, and their coffee menu ranges from 3 to 8 dollars. It ultimately depends on how you want to customize your drink. The Grapevine Café also has a large range of affordable drinks and meals. From coffees to smoothies and from waffles to Mexican food. Their café is one of the more affordable options to eat on the island.
Review
"This café is amazing" "Love Love Love this place!" "A must-have experience" are all quotes from real people on their website. When visiting and reviewing the Grapevine Café I chose the Classic French Toast with strawberries and bananas. I also had a vanilla iced latte. The French toast, from personal experience, was cooked very well. It tasted marvelous, and it was very affordable. The only thing is that they are not very generous when it comes to adding the fruit. The vanilla iced latte I had at this café has to be one of the best-tasting coffees I have ever had. It was a good size and was sweet, just like I like my coffee.
Final Thoughts
Although there are many restaurants to try at South Padre Island, the Grapevine café is for sure a must-have. Because there is a large variety of things you can order, there is truly something for everyone. Whether you're looking for breakfast, lunch, or a nice refreshment. In the near future, I can definitely see myself visiting the café again. They created a great environment and were very welcoming.