How to Make Hot Chocolate Bombs
Looking for a Christmas recipe to bake with your friends and family, well you found the place. Here is a very quick and simple recipe you can follow to make hot chocolate bombs.
Hot chocolate bombs are cute little balls made of chocolate and marshmallows. You put the chocolate bombs inside a mug, pour hot milk, and boom you got yourself a cup of hot chocolate.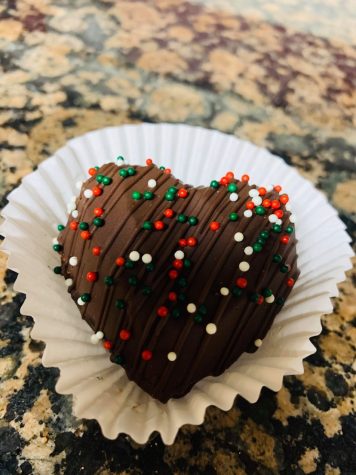 Supplies and Ingredients:
Chocolate bar or candy melt
Mini marshmallows
Milk
Hot chocolate mix
Sprinkles
Silicone molds
A mug
Microwave
A paintbrush (to apply the chocolate)
A pan
Parchment paper
The recipe:
Melt the chocolate bar in the microwave
Grab your mold and your paintbrush then start covering the inside of the mold with the chocolate you melted
Place mold in the refrigerator for 25 minutes to let the chocolate cool
When the chocolate is dried remove them from the mold and place them on parchment paper
Turn on the stove
Place a pan on the stove, get a chocolate bomb, and place the flat surface to the pan. Doing this will make sure the bumpy surface is flat and able to be attached to the other half.
Add the chocolate mix and the marshmallows to one of the sides
Then add the other half to seal them both together and create a sphere
Then you can add sprinkles or decorate them however you want
Chocolate bombs are very delightful to make and can be enjoyed with those around you. You can use dark chocolate, milk chocolate, or even white chocolate to make the hot chocolate bombs, it's all up to you. The supplies can be found in Walmart, Target, H-E-B, or Michaels.