Macy's 96 Year Old Tradition
November 11, 2020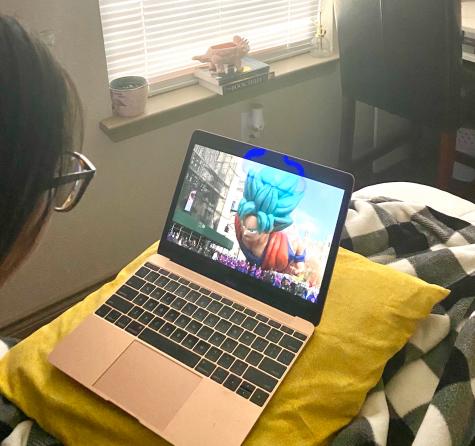 Parade Delayed
The Macy's Thanksgiving Day parade is held every year on Thanksgiving morning in New York City with millions of excited watchers. Created in 1924, the parade has been a tradition for 96 years and every year millions of people watch on television as well as in person. This almost century-long tradition has prompted an important question to those who watch it every Thanksgiving, and that is, "Is there going to be a parade this year that follows the Coronavirus guidelines?" It was recently announced that the famous parade has been canceled for 2020 and switched over to a virtual event. Making it easier for more people to stay home safely and watch. As someone who watches the parade every year with their family, I know that this tradition is important to others. It has become an important part of Thanksgiving Day and it simply would not be the same without the parade. For some people, it has been a tradition to watch it while cooking the turkey!
A Family's Yearly Tradition
As families begin to start cooking for their celebrations, many people start to watch the Thanksgiving parade hosted by Macy's. NBS shows this parade annually on television and has been a tradition for 96 years. This event started in 1924 and was originally a Christmas parade created to bring joy to the children of the city. Over the years it has transformed into what we know today as one of the biggest parades in the world.
How It Is All Created
The Macy's Thanksgiving parade includes the country's top marching band members, gigantic balloons, and many businesses and organization's floats. Every year, Macy's looks for the top marching band students and asks them to play at the parade. The Macy's marching band includes the best of the best and to some people, it's a dream for them to play. Another thing people look forward to is the gigantic balloons that appear which include characters like Spongebob, Charlie Brown, Hello Kitty, and Spiderman. As expected, a lot of time, effort, and work go into organizing this event. Macy's coordinators must make sure everything is running smoothly and on time.
How To Watch
The parade is played on NBC every year, but this year holds uncertainty due to the Coronavirus. To find out how the parade will be working this year press the link down below for more information.
https://www.countryliving.com/about/a33576056/live-stream-macys-thanksgiving-day-parade-2020/#:~:text=The%2094th%20Annual%20Macy's,Noon%2C%20in%20all%20time%20zones.