A Meaningful Connection
As many people skip from the spooky season straight into the spirit of winter right when the clock strikes midnight on November first, Thanksgiving typically gets looked over. However, it is during these hard times to not forget about family and remember to love and appreciate one another each day that passes. This year might not be the ideal year to try and gather but all it takes is creativity and a video call to adjust to the situation.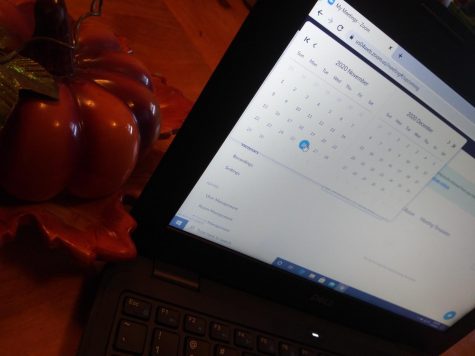 Planning to have a thanksgiving gathering online, creates the challenge of organizing and thinking of ideas that will create the same comfort just like being surrounded by close people considered family. The first thing that would need to be done is having a list set for who will be attending the call. You would want to be sure of their availability on the day of Thanksgiving. The tradition of those family members bringing a dish along with their arrival would still be followed as well. You would exchange recipes and prepare them to represent the idea of the special dish being made from them for the large meal. You could even take the opportunity of cooking together while on call to share that bond during the preparations. During the duration of the call, it is highly recommended you sit down and genuinely check up on your family members. Verbally hearing concern forms a different emotion received than simply texting. It would be the same as being at home with everyone around and simply sharing stories of their life and what has recently been achieved. In addition to these general ideas, there are plenty of other options to participate in such as:
Sharing past memories of previous thanksgivings

Sharing a speech to your family about your appreciation for them

Watching a movie together (traditional football game)

Checking up on one another of how they're doing during this pandemic
As much as someone would want to attend this online Thanksgiving, there is always a chance of plans being ruined. Whether it's because of bad internet connection, device malfunctions, or just not having the time. You could try planning to join at a later time if possible, to at least be able to share a moment still with your family. It is best to still make a call on the phone to them personally or write a message from the heart. You never know when someone needs a reminder that they are loved and appreciated every day whether told or not.
Thanksgiving is a time where you gather with your family to come together to share a meal with each other and show appreciation for one's being. It is obvious now due to Covid-19 that we won't be able to share this special moment as we are used to. However, when you think about it, not gathering for this Thanksgiving would be preventing one another from risking the chance of getting the virus. Thus, meaning by sparing this year's celebration you are truly showing your appreciation by sacrificing this one day of the year for the safety of your loved ones. Thanksgiving is considered a family holiday but simply being a part of a community, culture, and life itself creates a family-like bond. It's not about the large meal or the possible gifts you could receive but the moments you get to experience around everyone.